About self-catering cottage breaks for families in the UK and Ireland
for the best places to take the children on holiday in England, Scotland, Wales and Ireland

Every family could do with a holiday, to go somewhere different and enjoy visiting places and fun activities with your children.
The aim of this family holiday website is to assist families in identifying the right kind of holiday accommodation for them. Everyone has different needs and desires and much depends on the age of the children, budget and wether the family owns a dog that they will take with them.
All of the accommodation shown is self-catering, across all price ranges and across the UK and to a lesser degree, Ireland.
Why we like self-catering holidays for families
The wonderful aspect of renting a cottage for a family break is that it is one of the most competitive ways of taking your family on holiday in England, Ireland, Scotland or Wales. Naturally, the cost of the accommodation usually increases with size and quality, however, its location also plays a part. Staying in a cottage a little outside a national park or a couple of miles away from the beach would be cheaper than in a prime location. This web site featuring family self-catering holiday cottages will present some good quality accommodation and allow you to compare what you are getting for your money.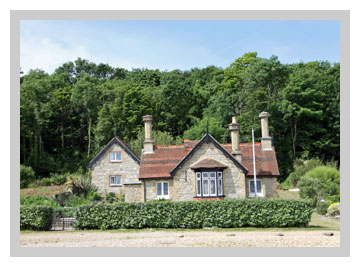 Children do not like to sit still travelling for long. Often, it is possible to find that perfect holiday destination within 3 hours drive. Britain and Ireland are islands so that the coast and beaches are never very far away, there are attractions for children dotted about everywhere for places to visit that they would be interested in.
A family holiday is all about the children. Stay in a child-friendly environment so that the children are happy and you are on the way to a satisfying family break.
Browse the menu above to find a holiday cottage destination that is ideal for your family.
A few recommended holiday homes with plenty for children to do