Holiday cottages in Wales suited to families with children
Wales features one of the longest coastal paths and some of the very best Blue Flag beaches

Wales is often an underrated place to go away on holiday to and often gets a bad rep because of the stereotypical view of horrible weather and sheep. But, as with many stereotypes, the reality doesn't necessarily match the idea and anyone who decides to visit Wales on their holiday will soon realize the Wales really is a huge gem in the landscape of the United Kingdom.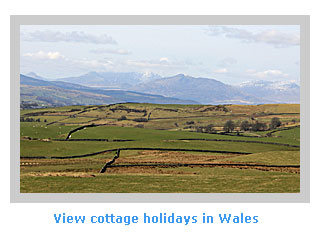 Opting to take your family away to Wales really does give you the best of both worlds, whether it is in terms of accommodation or things to do. The landscape offers you the best of both worlds, countryside and cities will both be in easy reach of you no matter where you choose to stay. Family holiday cottages can be found easily throughout Wales and can vary slightly depending on the area that you are choosing to stay in. There's your standard holiday cottage not too far from a village, not exactly urban but not exactly rural either, surrounded by trees and countryside but with some shops and a pub just a short walk away. This can be perfect for young families as it means that you can take a walk into the village without having to worry about the children getting tired but that you know that they'll be able to get to sleep at night since there isn't likely to be any rowdy passers by. Alternatively, you could opt to stay in a city, and Wales has plenty to offer - Cardiff, Swansea and Wrexham to name just a few will offer you a city type holiday but will allow you to escape to the countryside in a couple of hours if you wanted to. This can be great for families, giving children a taste of city life and meaning that you're right in the heart of where you want to be. Another option in Wales is to stay somewhere completely rural such as a cottage set into a cliff face. This really is a completely different experience giving you and your family stunning views and a sense of adventure to your holiday.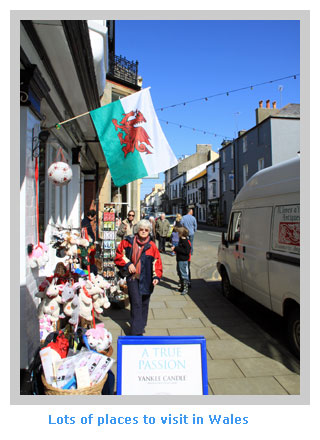 But what is there to do in Wales? This is often an important question for any family looking to go away as they want to ensure that they can be entertained. Some suggestions are that you could take walks through the beautiful Welsh countryside or opt to visit any beach along the beautiful coastline. You could visit seaside towns such as Llandudno and go on the rides and amusements or choose to go to a bigger city such as Cardiff and look around, taking in the bay too. You could visit Rhyl sun centre, a large leisure centre, if you need an indoor activity - to name just a few things that you could do as a family. But really when you decide to take your family away to Wales, the options of what to do really are endless.
Booking a holiday cottage for your family to go to Wales will ensure that you have a memorable holiday in a beautiful setting that you'll all remember for years to come.