Child-friendly self-catering cottages that sleep 16
A good quality place to stay where mums, dads, the children and their friends can have a good time away

Going on a self-catering break with the whole family, including several generations, is a great way to spend some quality time with your loved ones and explore a different and interesting part of the United Kingdom. Whether you choose to have an exciting beach break or one by mountain and lake scenery, you will want to rent a cottage that sleeps up to 16 people that is perfect for you whole family with plenty to do for everyone. Hiring a family friendly self-catering cottage for your get-together trip is the best way to ensure that everyone is catered for and thought of, to make this holiday the best one you've had yet!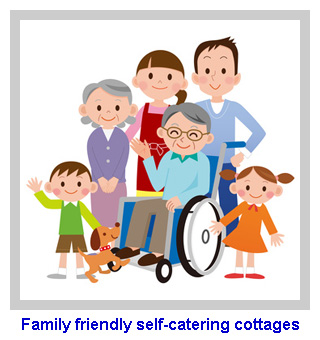 Big self catered holiday lettings for families
If you have young children with you then you may wish to rent a large cottage or house with toys provided as it means that during those lazy afternoons when you don't feel like doing much, the kids will be kept entertained without you having to pack loads of toys in your suitcases! Having an enclosed and private garden is also another added bonus as your children can play about in the sunshine without you having to worry about where they might have run off to! You can even hire cottages with luxuries such as sand pits and bouncy castles to make your holiday truly special for your children.
Large holiday homes with a swimming pool are great for families
Cottages with either private swimming pools or shared ones within the grounds are perfect for some family friendly fun, as everyone can have a splash about or a swim in the water. Being able to go swimming whenever you want is something that everyone in your family will appreciate, from your children to your grandparents, and renting a cottage with one available will be a special bonus that you will be glad you chose.
Games Rooms keep the children actively engaged on holiday
Renting a cottage that has a games room or a football field is great for the active and those who wish to play a spot of ping pong or snooker. Many are now equpped with the latest electronic games machines and double as cinema rooms. Big and small kids will love being able to kick a ball about in the football field and this is a great way to make sure that the whole family has a fantastic holiday with plenty to do.
It may also be an idea to choose a cottage that is close to a theme park or a zoo, as these both make excellent day trips from your self-catering accommodation. There is something for the whole family in these kinds of attractions and everyone is bound to have a memorable trip that will just have to be repeated year after year!
Click on the image above to display a selection of large cottages and house that sleep up to 16 people.