Medium sized cottage for family self-catering breaks
Bigger Family? There's a Holiday Cottage for You, sleeps 5 -8 people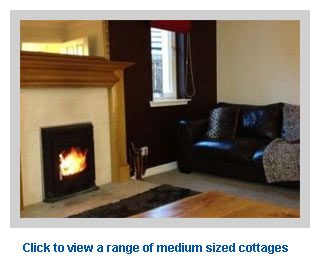 Whether it's in a rural location or on the outskirts of a town, staying in a holiday cottage is lots of fun for families of up to six people or more. Plenty of larger cottages are available with lots of space for bigger families. Fully equipped kitchens, spacious living areas and comfy bedrooms provide cosy home-from-homes. Some will have outdoor eating areas and cottage gardens. If you have a pet dog, several owners welcome them too. For a truly traditional-looking cottage, why not book one with a thatched roof!

The freedom of self-catering, especially appreciated by parents of young children, combined with nearby holiday attractions makes for a splendid experience for all family members. After a busy day in a theme park, a picnic in the woods or playing cricket on the beach, a homely cottage is a welcoming sight. You're not tied to eating at set times in a hotel and the kids can run around and enjoy themselves.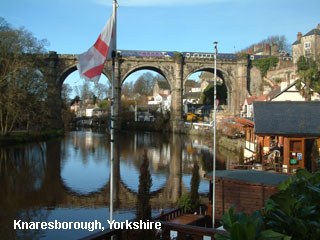 Cottages for families of six and more can be found up and down the length and breadth of the UK. If your family is in to water sports, the British coastline is a great place to try out jet skiing, sailing or windsurfing. Active families will enjoy fell walking or pony trekking in the Lake District. The Scottish Highlands offer a chance to get away from the madding crowd and enjoy mountains, rivers teeming with trout and fascinating clan history. More history is on show at the many castles to be discovered in Wales. Cornwall offers a beautiful, rugged coastline and picture postcard towns and villages. Yorkshire has everything, from the large seaside resort of Scarborough and the vibrant shopping of Leeds to the Viking history of York and the charm of small towns such as Knaresborough.

Many cottages tell the story of the local landscape, being built from local materials. You can immerse yourself in the culture of the region you're staying in and enjoy cooking local produce in your very own kitchen. A cottage holiday is a way to relax in terrific places!