Scottish pine lodge family holidays
There is nowhere better for great scenery than by Scottish lochs with a backdrop of mountains

Renting a stunning and cosy pine lodge in Scotland is a fantastic way to spend a family holiday. There are plenty of these rustic lodges hidden within the enchanting forests and mountains of Scotland that can be rented for large or small families, where you can experience the best of what rural Scotland has to offer its visitors. With picturesque and moody lochs, towering mountains and spectacular islands, the Scottish countryside has it all, and spending time immersed within the heart of this countryside in a pine lodge is an incredible way to spend a family holiday.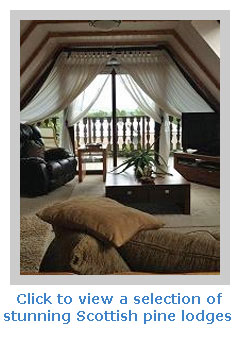 Scotland has so much to offer its visitors, and there is plenty to see and do for families with dramatic landscapes that will leave you in awe. The gorgeous town of Callander in Stirling is a wonderful place in which to rent one of these lodges, as it overlooks the serene Loch Lubnaig. Callander is home to a lovely community of people and plenty of places of stunning natural beauty, where you can go for relaxing walks around the meadows and woodlands before retreated to the comfort of your rented pine lodge.

Renting a pine lodge close to Inverness in the Scottish Highlands is a great idea, as there is much to do and see in the vicinity, including a visit to Loch Ness. Famed for the myth of the Loch Ness Monster, children will love visiting this 23 mile long freshwater lake as it is stunning and eerie, whether there is a monster lurking beneath the waters or not! If you plan to stay in a little village or town outside of Inverness, then you can make day trips to this wonderful city which is home to a harbour, a high street and plenty of museums and family attractions.

The lovely town of Fort William in the Highlands is another great place in which to rent a pine lodge for a family holiday. It is close to the western side of the Grampian Mountains and not too far from the highest mountain in the UK, Ben Nevis. Seeing this spectacular and soaring natural elevation is wonderful, and the scenery will truly leave you and your family inspired.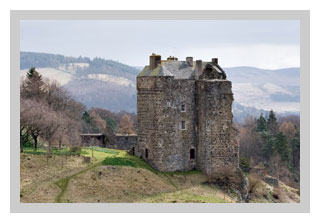 Pine lodges available to rent in Scotland for family holidays come with all of the amenities that you will need when on a self-catering break. They come with fully-equipped kitchens, comfortable beds and sofas, TVs and DVD players, gardens, stylish bathrooms and spacious bedrooms and they have a lovely rural atmosphere about them. After a few days spent in your rented pine lodge, you will come to think of it as a home away from home, and the unbelievable views of the countryside, forests and mountains from your window will leave you with a sense of peace and bliss.

Scottish pine lodge family holidays are the perfect way to escape from any hustle and bustle back and home and enjoy a tranquil part of Scotland with your family. Children will love the change of atmosphere and you will all return home feeling rejuvenated.